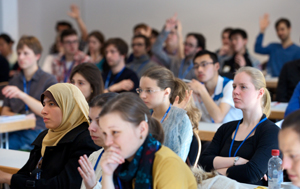 09-13 October 2017

Program

Monday, 09 October: Berlin Sight-seeing Tour
10:00 - 13:30, Meeting point: Weihenstephaner restaurant opposite Hackescher Markt S-Bahn station.
Tuesday, 10 October: Campus Tour (organized by Student Representatives)
10:00 at HU, meeting point: S-Bahn station Adlershof, downstairs at the stairway
12:30 at FU, meeting point: U-Bahn station Dahlem Dorf, up the stairs in front of the entrance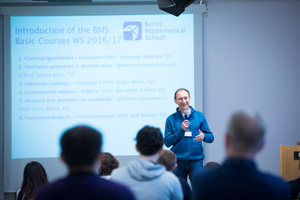 15:00 at TU, meeting point: BMS Lounge, MA 209
Wednesday, 11 October: BMS Overview 
10:00 am (sharp!) - 3:00 pm, BMS Loft, Urania
(directions to URANIA)

Our BMS student representatives, professors and the BMS office team will be glad to meet you and share with you:

10:00 - 11:45 All you need to know about studying at the BMS 
                             - BMS Study Regulations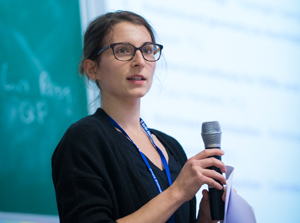 - BMS Basic and Advanced Courses 
                             - BMS Qualifying Exam 
                             - BMS Fridays 
                             - BMS Mentoring program + soft-skills seminars 
                             - Conferences, summer schools ...
                             - Questions & answers 
11:45 - 12:45 Lunch break with student representatives 
12:45 - 13:45 Introduction of the Basic Courses in winter semester 2017/18
13:45 - 14:00 Photo of the group of new students 
14:00 - 14:45 Portrait pictures (9 slots) 
This meeting is mandatory for all students!
 Thursday, 12 October: Intercultural Seminar
10:00 (sharp!) - 17:30, TU Berlin, Math Building, 2nd floor, room MA 212
(BMS seminar room)
campus map

The training is mandatory for all international students! Our German students are more than welcome to participate!
Friday, 13 October: Information about Master Regulations at FU, HU, TU
10:00 - 12:00, TU Berlin, Math Building, 2nd floor, room MA 212

This meeting is mandatory for all Phase I students!